| | | | | | | |
| --- | --- | --- | --- | --- | --- | --- |
| Order Number/Date | Railroad | Road Number | Weight | Length | Seat | Notes |
| 010- 7/1907 | UPRR | #10 | 34T | 55'2″ | 54 | Original Cost  $17115.44,  Scrapped 4/1934 |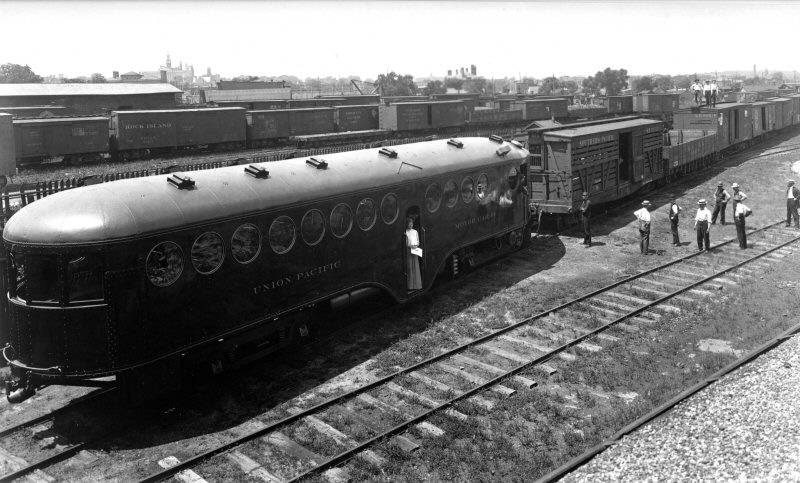 McKeen Car #10 shunting 10 empty rail cars to demonstrate the power of the gasoline engine. Courtesy of Union Pacific Historical Collection
McKeen Car U.P. #10 pushes a 40 ton gondola up a 7.6% grade. Here is the original article… Google Books.
McKeen Motor Car M-4 in the right center of the image.
U.P.#10 at unknown station.
U.P.#10 at the station in Greeley, Colorado.  This station was torn down in the 30's and rebuilt to accommodate more traffic.
Current day station, built in the 1930's, over the same site as the previous station.
Photo Courtesy of the Denver Public Library
An Employee only run between Council Bluffs, Iowa, and Omaha, Nebraska, on February, 22nd, 1932.