| | | | | | | |
| --- | --- | --- | --- | --- | --- | --- |
| Order Number/Date | Railroad | Road Number | Weight | Length | Seat | Notes |
| 146- 5/1915 | UPRR | M-23 | 37T | 70′ | Bag. | 300H.P., Original Cost $22703.12, Scrapped 6/1947 |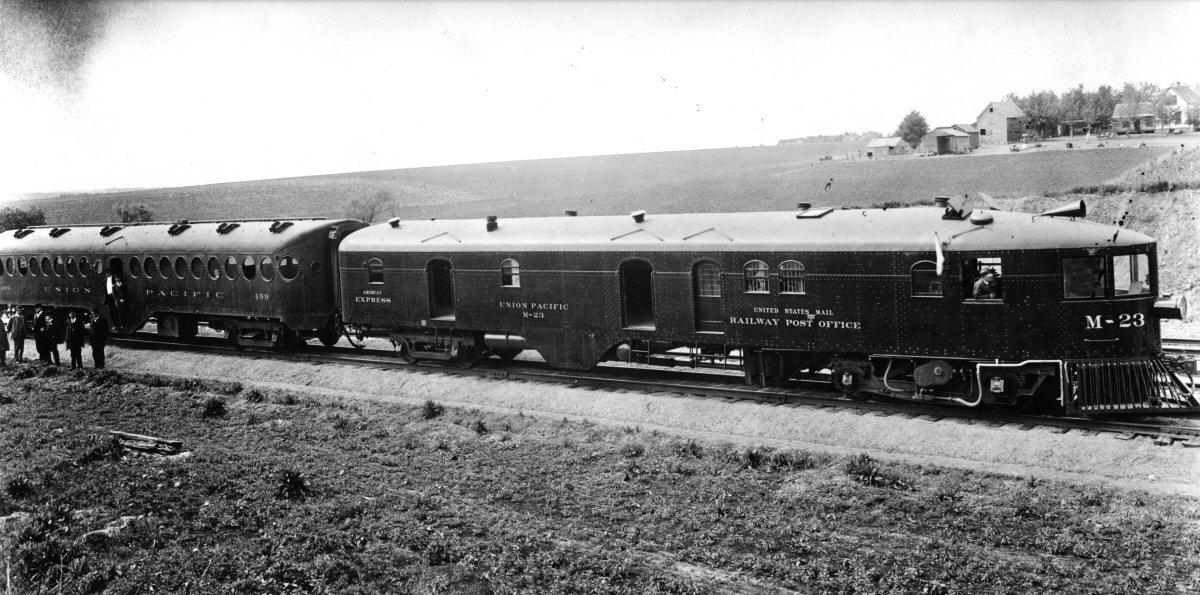 Photo Courtesy of the Union Pacific Museum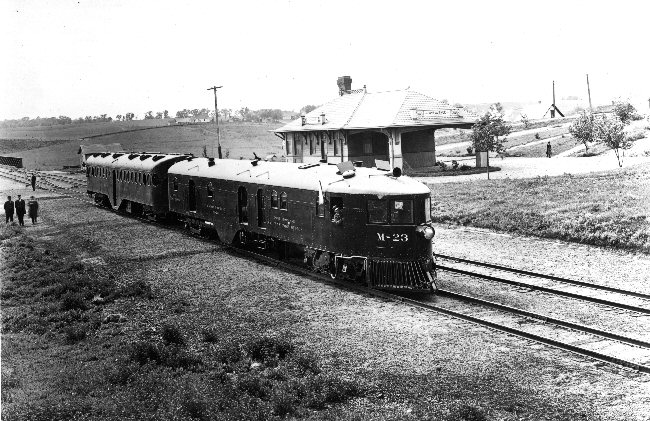 Photo Courtesy of the Union Pacific Museum
Union Pacific McKeen Car #23 on a trial run around Omaha, Nebraska around May 1915.

Photo of M-23 on the cover of an advertisement for McKeen Cars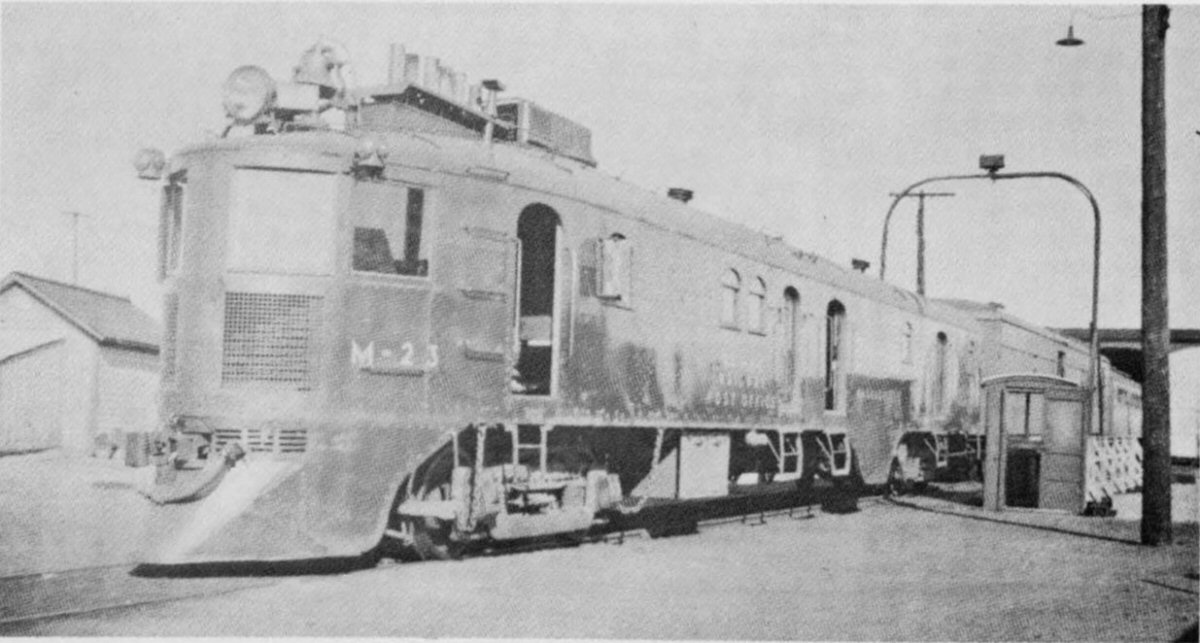 Photo Courtesy of Jack A. Pfeifer
Converted M-23 on Lincoln, Nebraska Turntable.


Photo Courtesy of the Union Pacific Museum
By about 1934, M-23, M-24, T-18, and T-19 had been painted in the new Union Pacific Streamlined Armour Yellow and Brown with red striping.  That paint scheme evolved into Yellow, Gray, and Red, today's paint scheme for most of Union Pacific's Fleet of diesel locomotives.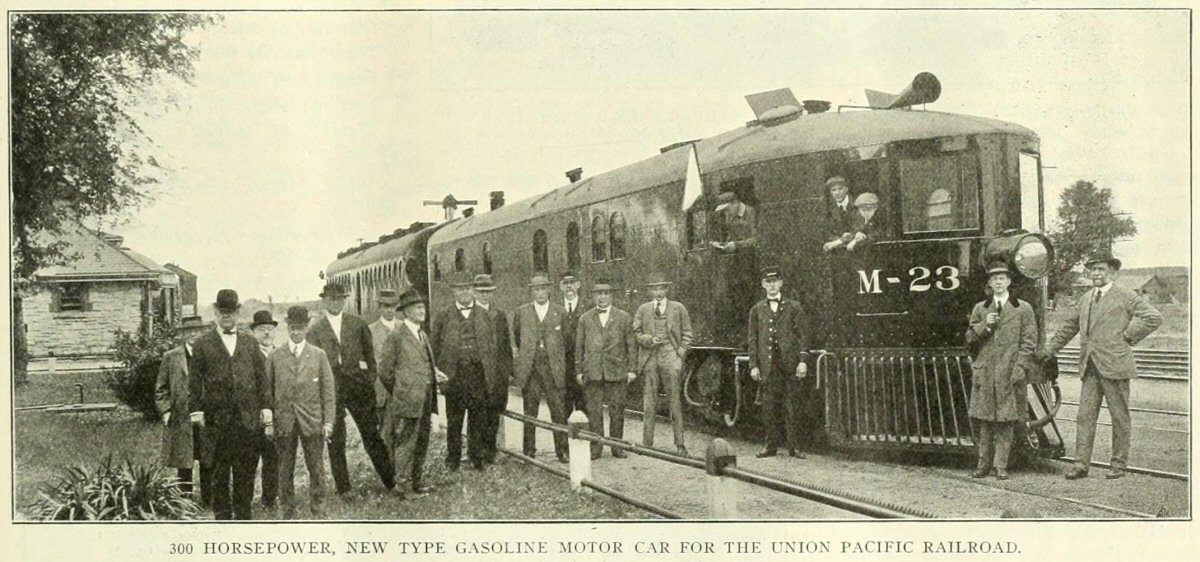 Union Pacific M-23 with Directors from the Union Pacific testing out the new technology, Photo taken between May and September 1915.  Photo taken from "Railway and Locomotive Engineering"