Order Number/Date
Railroad
Road Number
Weight
Length
Seat
Notes
094- 1/1911
SPCo.
#47
30T
70′
62
Laid Aside 7/9/1935, Scrapped 4/2/1936, used

as engineer's locker house

Photo Courtesy of the Guy L. Dunscomb Collection
S.P. #47, at a crossing in Northern California.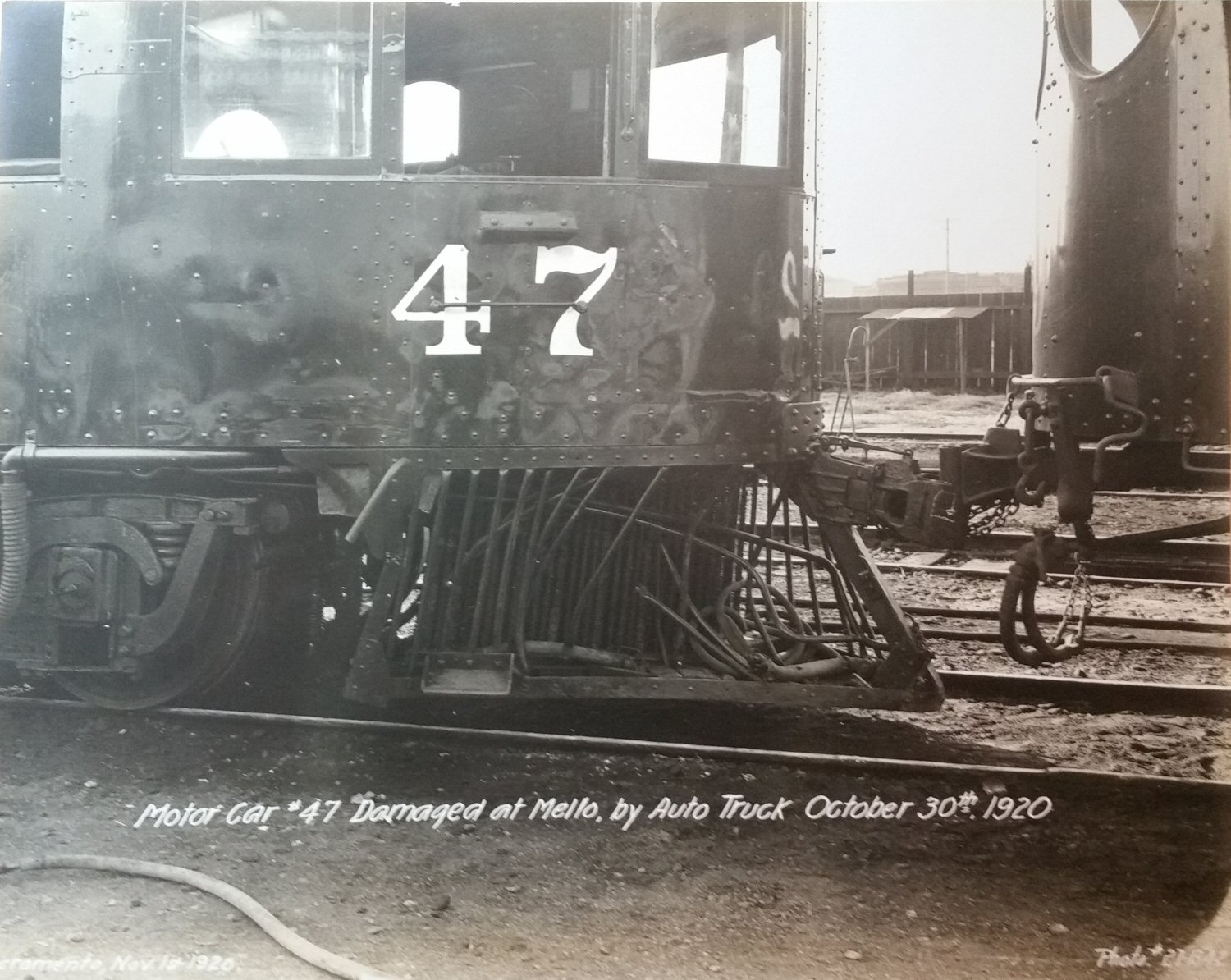 Photo Courtesy of the Guy L. Dunscomb Collection
Here is a photo of S.P. #47 taken October 30th, 1920, after running into a truck.
---
The Following 4 photos are from an unknown Family Album, now in the collection of
Madison Kirkman.
---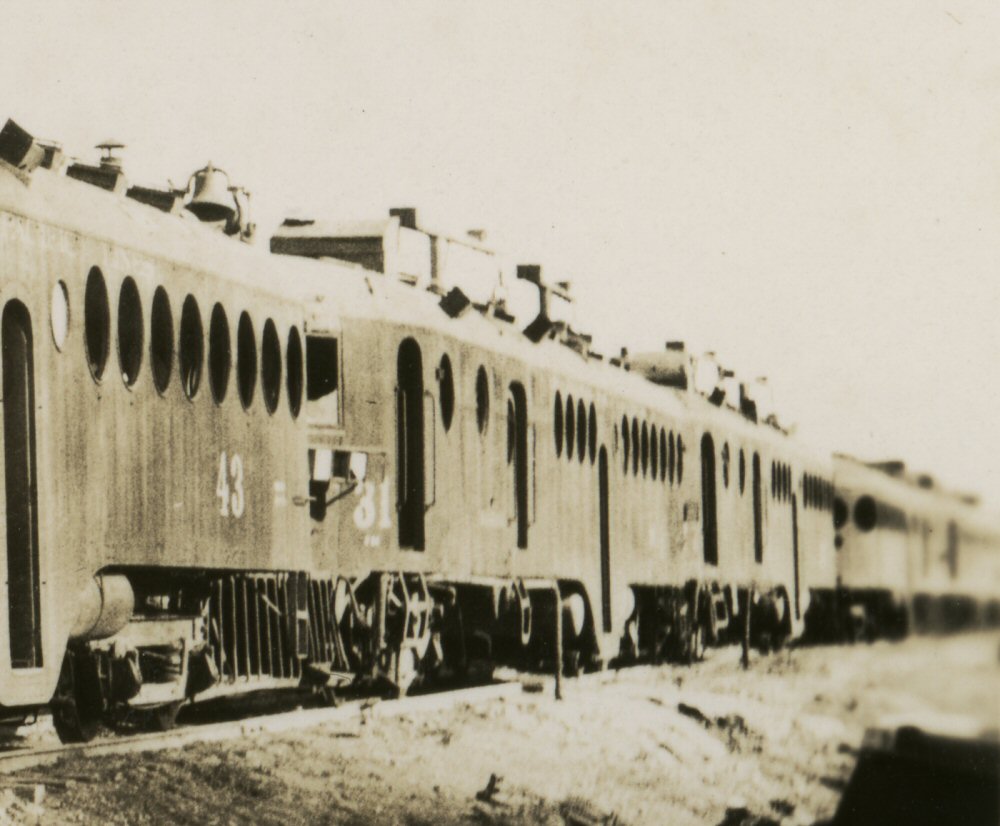 Southern Pacific #47 seen behind #43 and #31 in a scrapline in Sacramento, California, December 28th, 1935.
---
Photo of Southern Pacific #47 at Colton, California.