| | | | | | | |
| --- | --- | --- | --- | --- | --- | --- |
| Order Number/Date | Railroad | Road Number | Weight | Length | Seat | Notes |
| 072- 4/1910 | SPCo. | #39 | 35T | 70′ | 62 |  Laid Aside 8/1936, Scrapped 12/16/1936 |

Photo Courtesy of the Guy L. Dunscomb Collection
S.P. #39, 70′ passenger/baggage McKeen Car, with photo taken between 1910 and the late 1920's.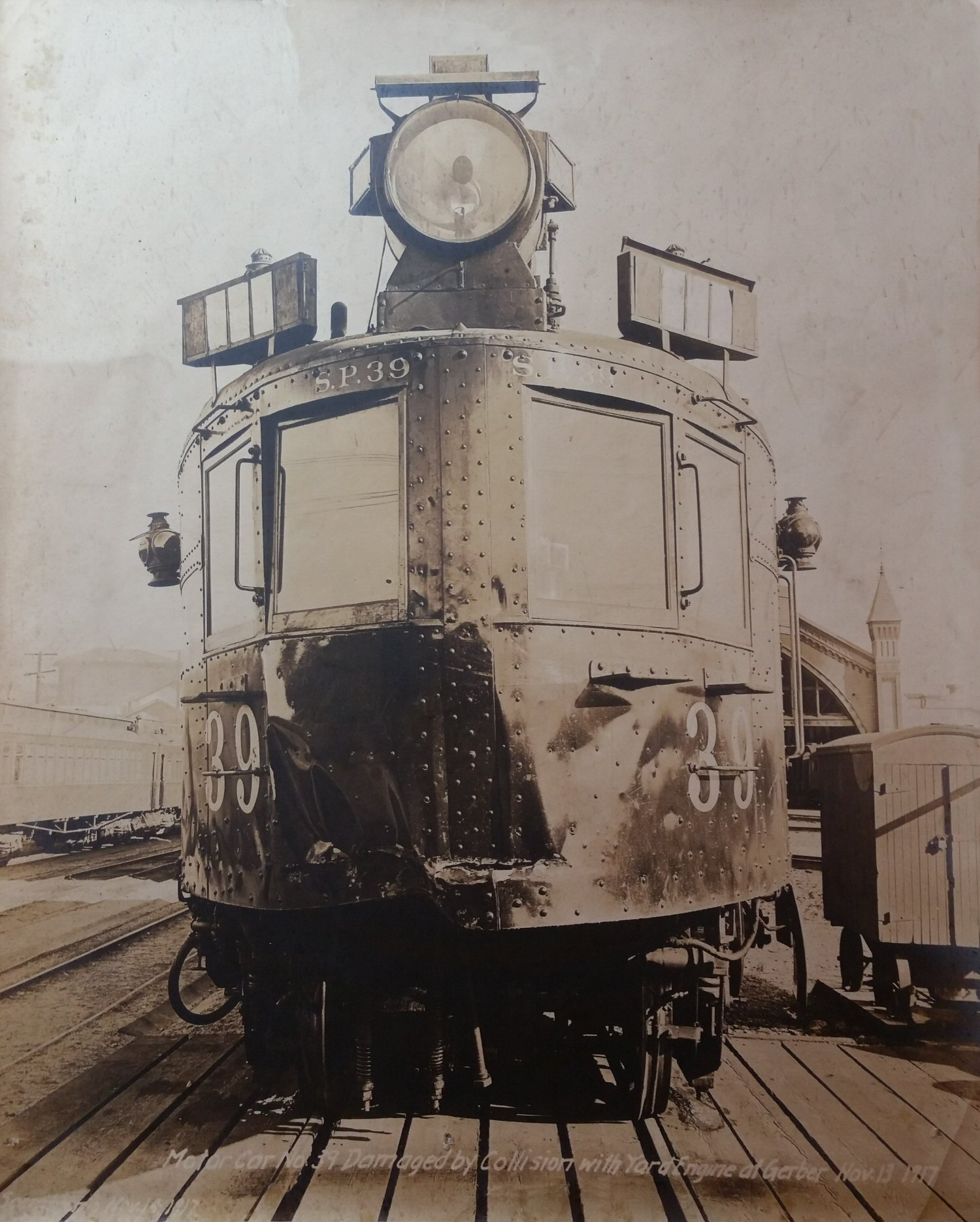 Photo Courtesy of the Guy L. Dunscomb Collection
Southern Pacific #39 with a damaged nose due to collision with a yard engine, photo taken Nov. 13th, 1917, which clearly shows the torn sheet metal and missing cow catcher.  To the right, you can see the old S.P. station of Sacramento, which was torn down soon after the new station was built.