0
The Northern Pacific Railway bought one, 55′, 40 passenger, 30 ton, McKeen Car Numbered "A-1."  This motor car was built in 1909, and a fire destroyed car, and was then scrapped some time between 1918 to 1922.
Northern Pacific "A-1" at the Station in Arlington, Washington.

Northern Pacific A-1 McKeen Car on an "Armstrong" turntable.
Here is a photo taken at the end of the line for the motor car run, taken at the Darrington Station/Depot.
Although this is a newspaper article from Arizona for the Maricopa and Phoenix Railroad McKeen Motor Cars, this is a photograph of the Northern Pacific A-1 McKeen Car along with an interior shot of Union Pacific M-20.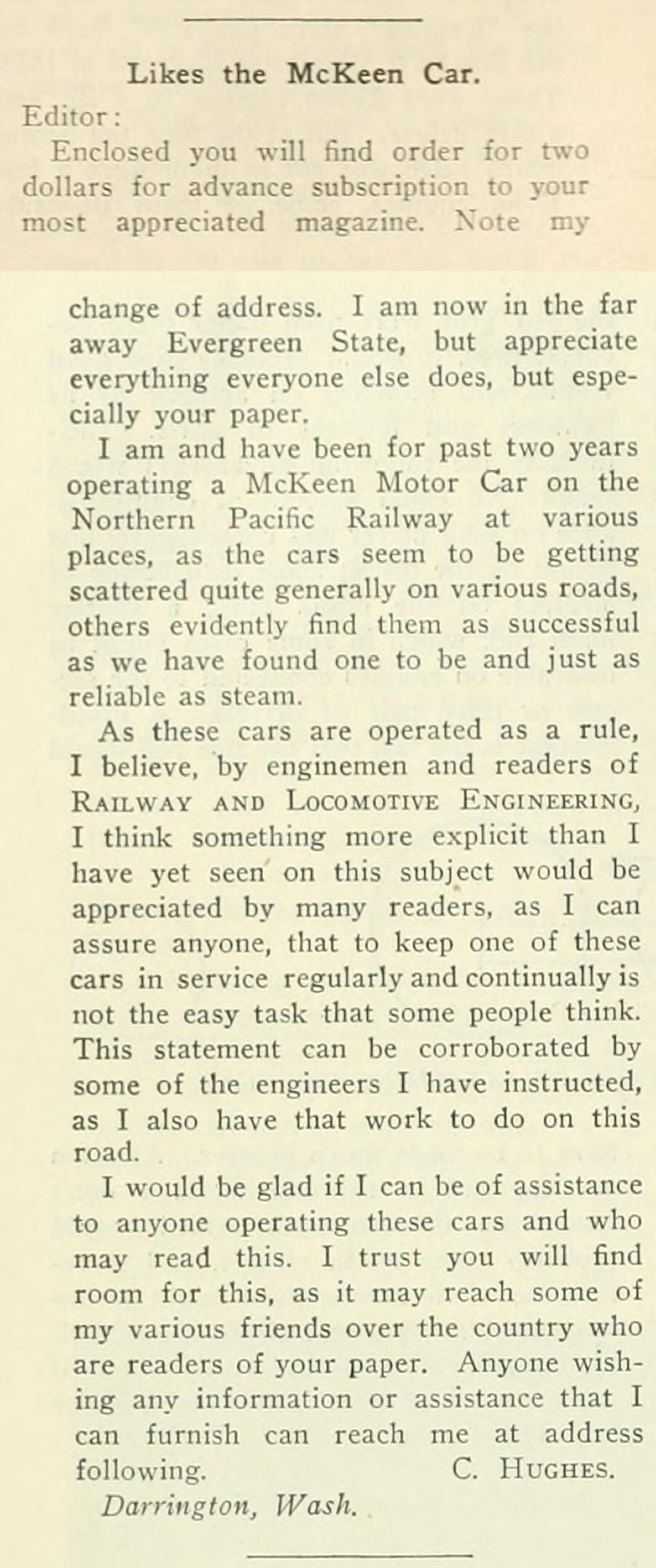 C. Hughes' "The McKeen Motor Car"

You must be logged in to post a comment.