William Riley McKeen Jr. first started designing his own commercial products in 1904 with the creation of the "doodlebug,"  Union Pacific #1, a 31 foot motor car that would pave the way for internal combustion railcars.  In the following years, he would experiment with many other ideas.  I hope to illustrate all products McKeen ever produced with this page, and at the end, I'll post a few photos of ideas that were never built.
McKeen built a total of the following
McKeen Motor Cars – 152 (not 100% sure, there may be a few more)
McKeen Boxcars – 26
McKeen Trailer Cars – 21 (22 if you count U.P.#499 Coach Car)
McKeen Switcher Engines – 3 (per current knowledge)
McKeen Weed Burners – 3? (2 for U.P. and possibly one for the Illinois Central)
McKeen Buses – 2 (reportedly 18 more)
McKeen Truck for Union Pacific
McKeen Concrete Mixing Cars – 1
Balloon Winch Trucks for U.S. Military – At least 1 built
---
McKeen Motor Cars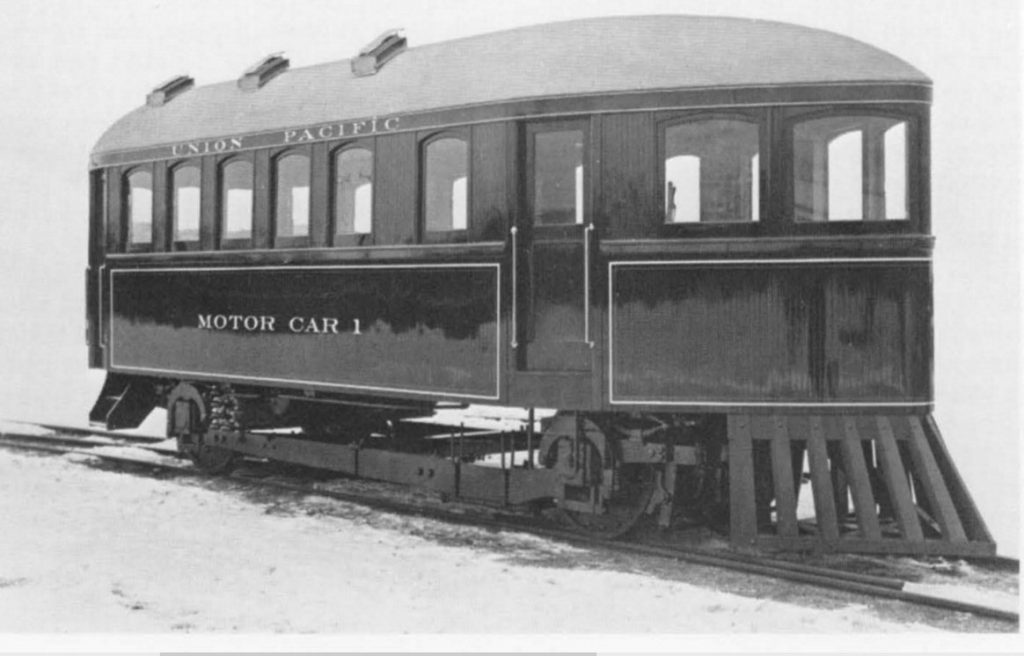 At 31 feet long, McKeen's First Motor Car, The Union Pacific #1

Builder's Number 002 to 006 and 009 were of this style, steel body, square windows throughout, and this car has a rear drop door, not a drop center like later cars.

#007 shown here has round windows on the side wall, with square arched windows in rear.  Cars 007 to 032 were built with the rear arched windows shown in the photo below.  All Cars after 032 were built with round in rear unless the railroad ordered arched windows throughout the car.  I don't believe the wood stove or smoke jack is factory, I believe that was an addition by the Union Pacific Railroad.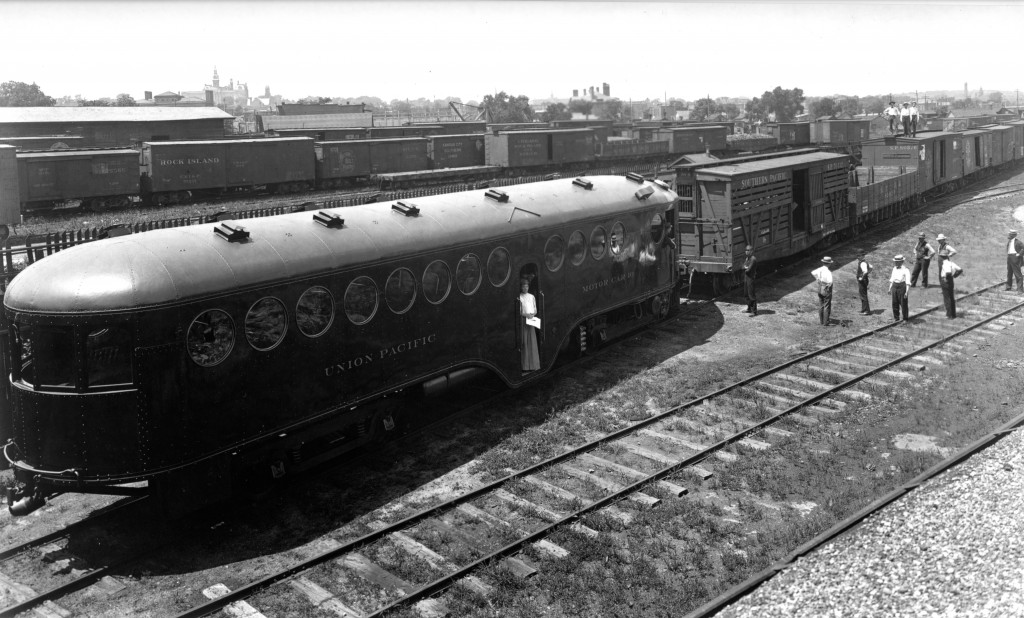 Union Pacific #10 in her "as built" appearance in the Omaha Yards posing for a promotional photo seen switching around 10 empty freight cars. Arched rear windows easily visible.

A Typical 70′ Baggage-Passenger McKeen car, "Kulshan" for the Bellingham Bay and British Columbia Railroad.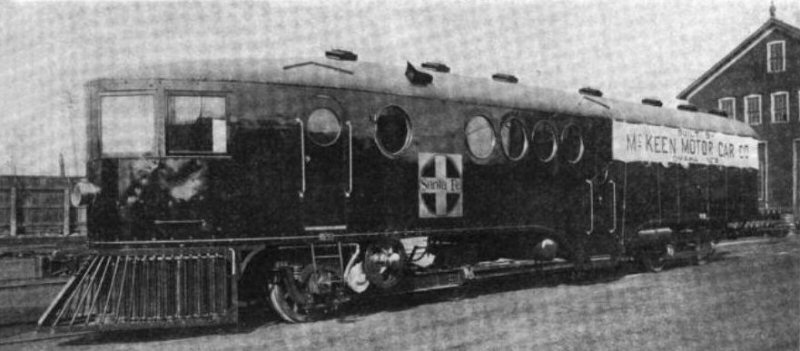 McKeen also sold parabolic nose McKeen Cars in place of a "Knife-Edge" Nose.  This shows the rounder shape of the nose.  This design was to give the engineer a larger cab, I don't believe McKeen knew this shape made the car more aerodynamic than the standard knife edge nose cars.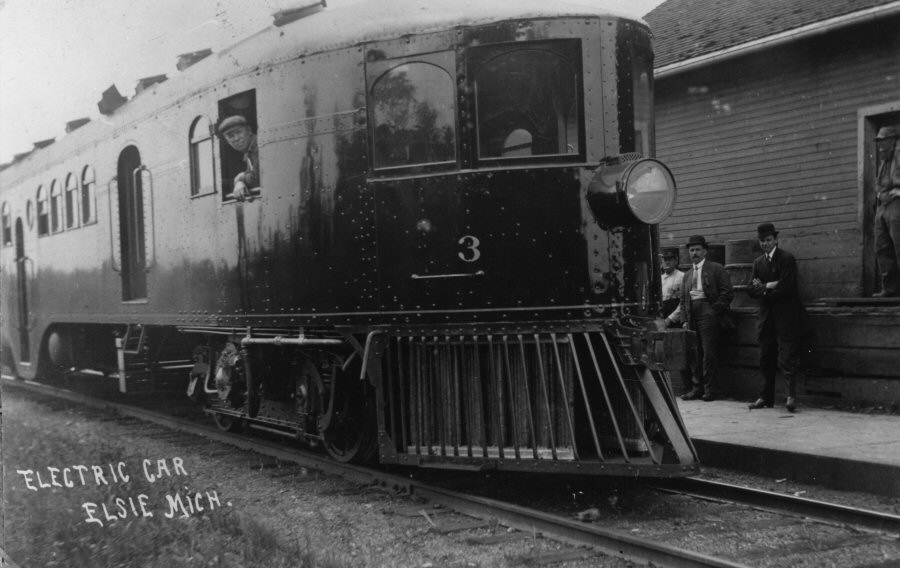 The Ann Arbor Railroad special ordered 5 cars to have both parabolic noses and arched square windows throughout the car. The 16″ dia. windows for the restrooms and the cab door were the only round windows left in the design.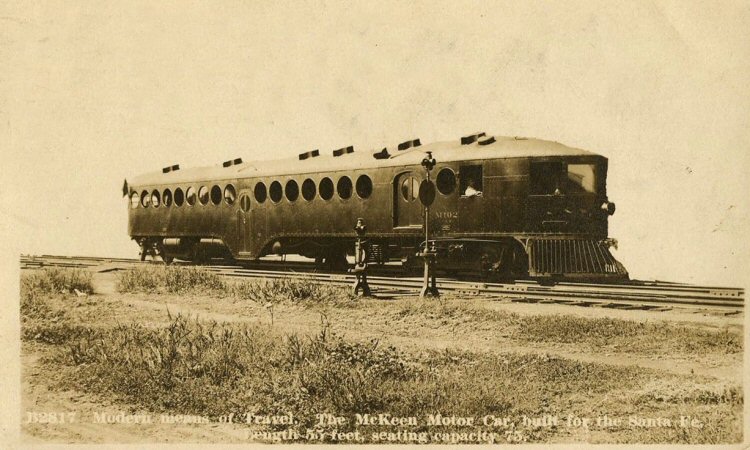 Here's Santa Fe M-102, a 70 foot motor car with a shortened baggage section that's about 6 feet long.  This car also shows an odd style of ventilator on the roof.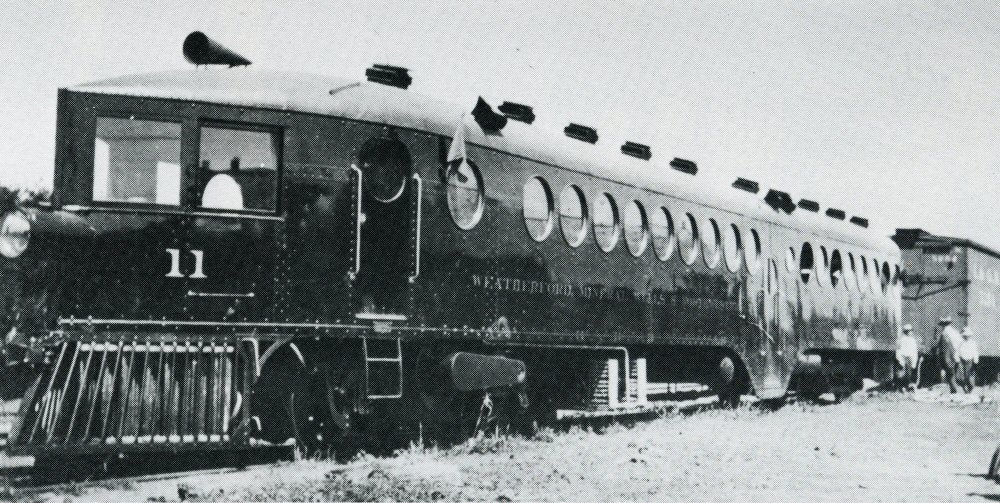 Here is one of two 70′ all Passenger McKeen Cars built, these two were for the Weatherford Mineral Wells and Northwestern Railway, #7 and #11.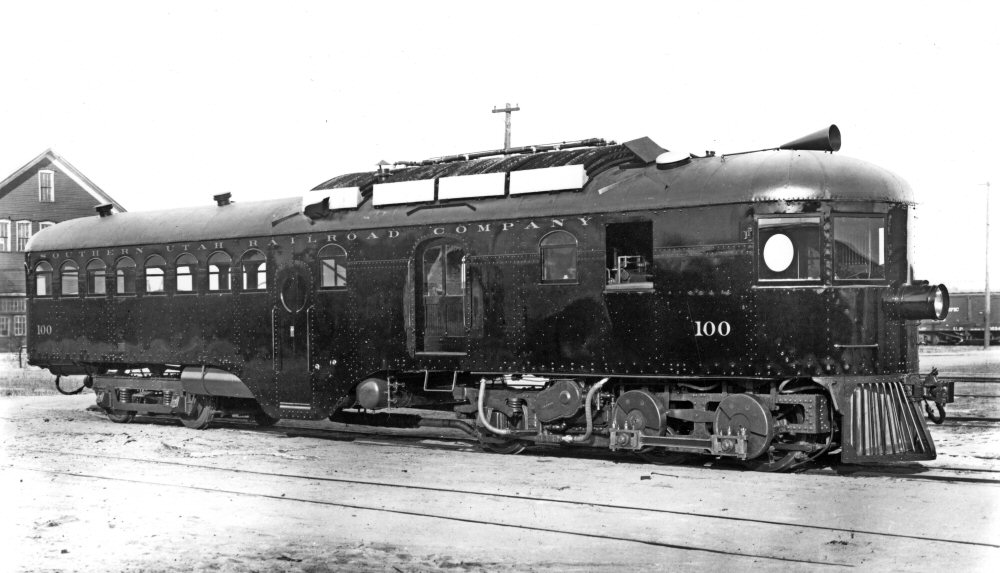 One Experiment, the Southern Utah #100, survives to this day, and is being restored.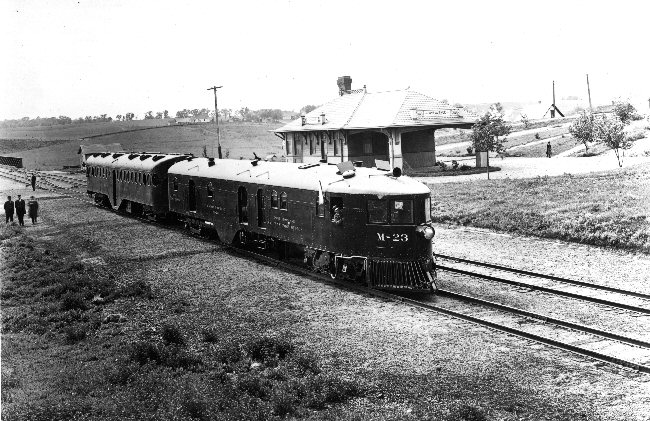 Union Pacific M-23 was an odd Mail (Railway Post Office) and Baggage Motor car with a 300HP engine.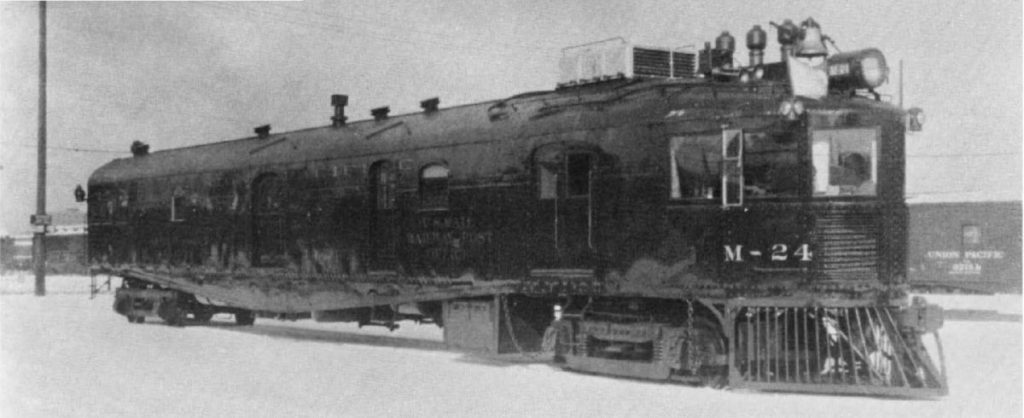 M-24 was one of the last McKeen Cars built, and was the only of it's kind.  It was not unlike the M-23 but instead had a "Whale Belly."
McKeen Boxcars
McKeen Trailer Cars
McKeen Switcher Engines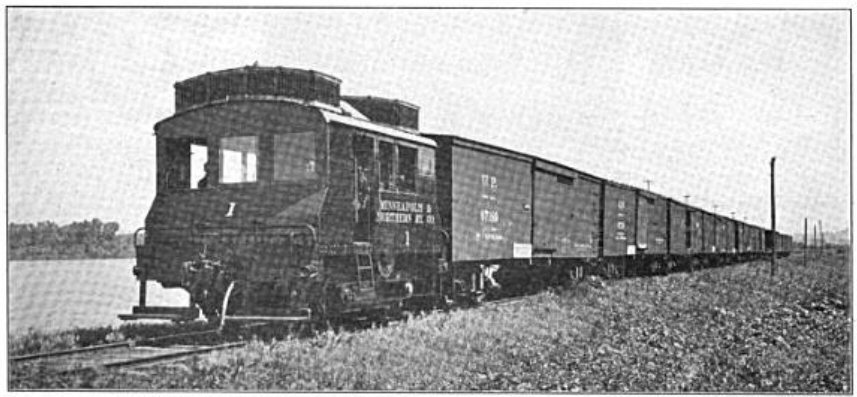 Minneapolis and Northern Switcher engine
McKeen Weed Burners
McKeen Buses
McKeen Truck for Union Pacific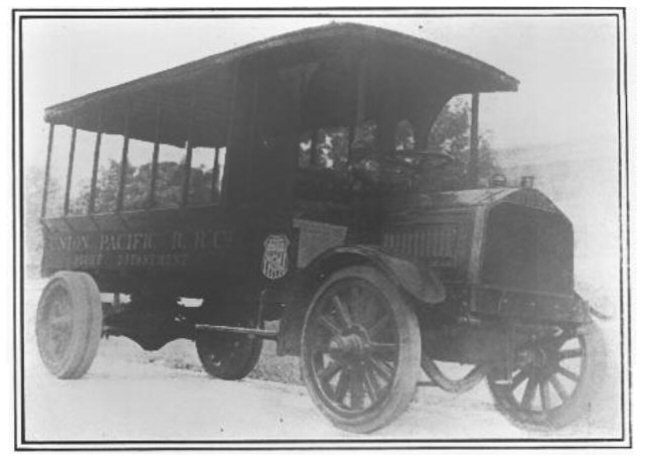 McKeen Concrete Mixing Car
Balloon Winch Trucks for U.S. Military