| | | | | | | |
| --- | --- | --- | --- | --- | --- | --- |
| Order Number/Date | Railroad | Road Number | Weight | Length | Seat | Notes |
| 093- 9/1910 | SPCo. | #45 | 30T | 70′ | 62 | Laid Aside 1/1939, used as Paint Shop in Roseville. |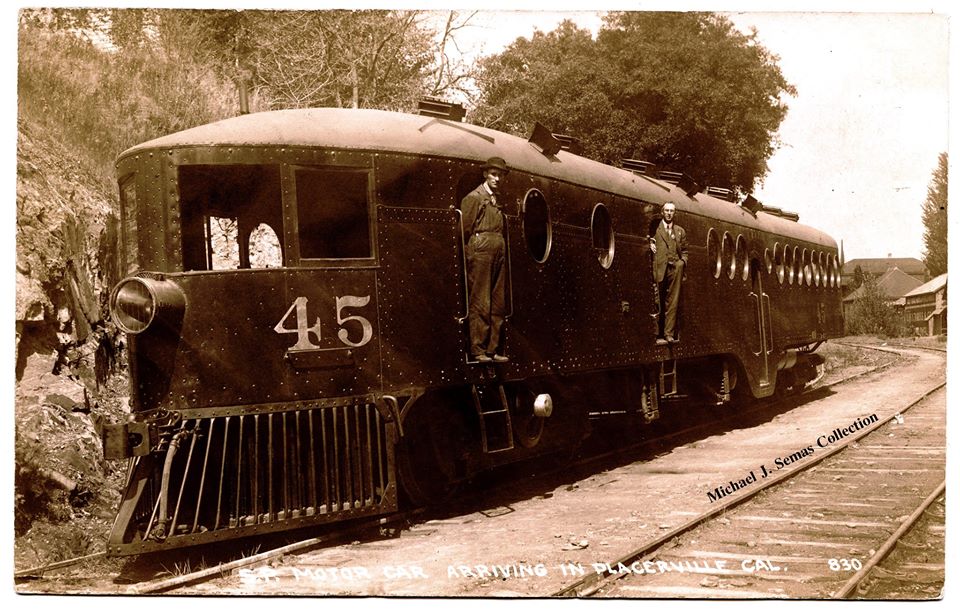 Photo courtesy of Michael J. Semas Collection
Southern Pacific #45 was built in September of 1910, as a 70′, 30 ton, 62 passenger motor car.  This car was converted to a all passenger motor car in December of 1925, and was later used as a paint shop in Roseville after being vacated in 1939.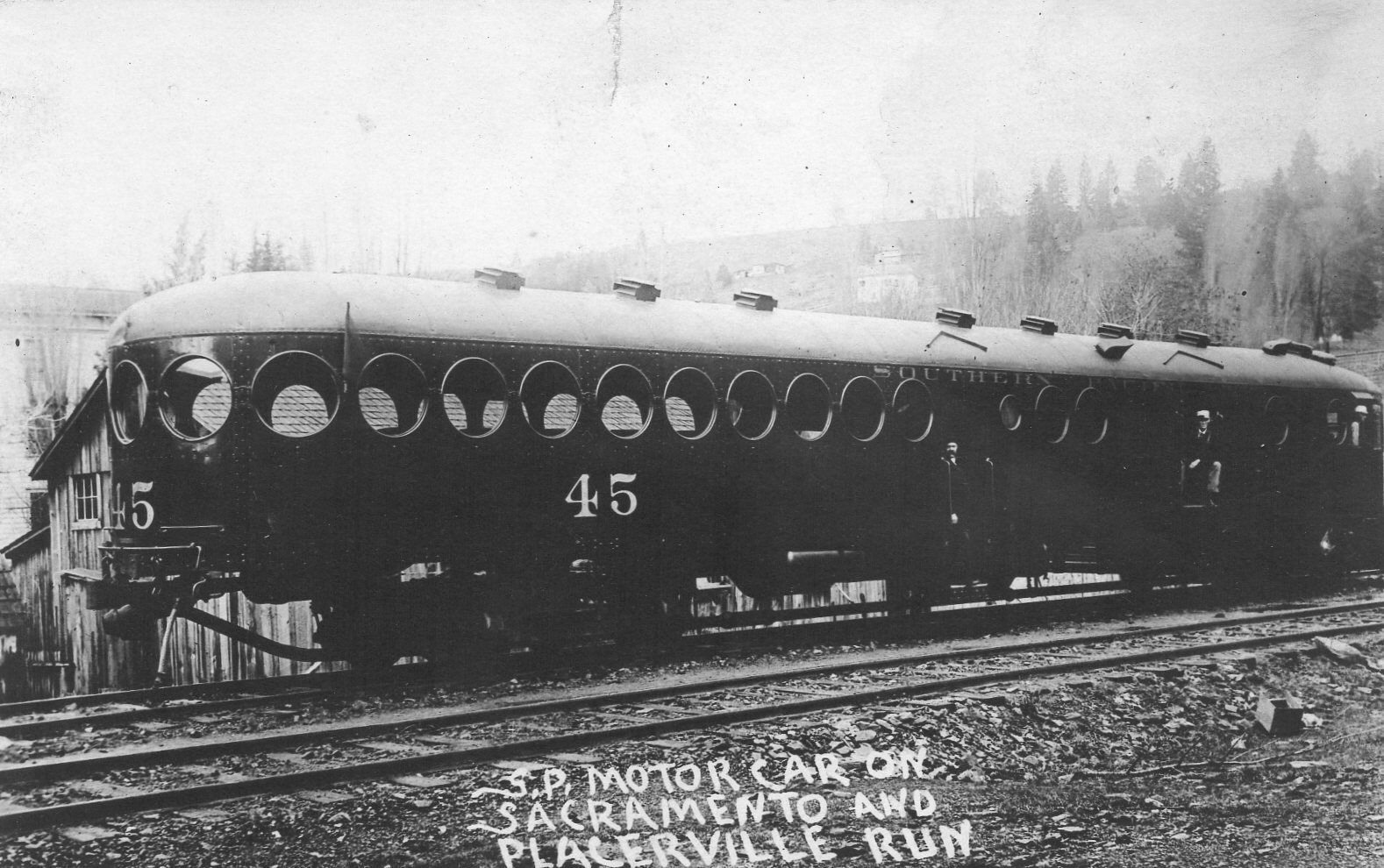 Photo Courtesy of Madison Kirkman, M.M.C.C.H.S.
Photo of #45, likely at Diamond Springs.  This car would haul a trailer car from Sacramento on this line, but would leave it at Folsom, to then finish the run to Placerville.