0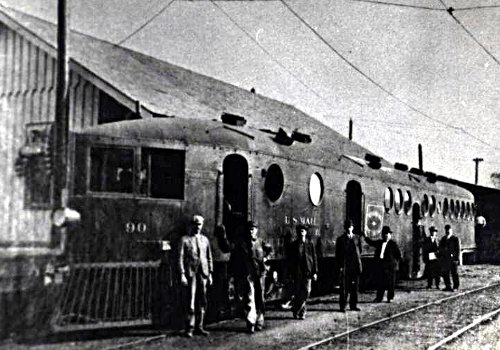 Courtesy of VA Beach Newspaper April 28, 1983
This is the McKeen Motor Car #90 shown at Norfolk Southern's Main Street Yard about 1910. It was known as the 'Sportsmen's Special' and the 'Lawyer's Special' because it's destination was Munden Point. It stopped at the Princess Anne Courthouse, enabling lawyers to arrive in time for court and depart on the return trip in the afternoon.
Photo of first trip with the railroad officials taken in the summer of 1910.
Photograph of the car after being converted to electric in 1925 at the Norfolk, Virginia Station, with corporate headquarters in the background.
There is a design drawing of what I believe the car looked like.  Notice, this car was the only McKeen Car built with a "Colored" section and that area sat 10 people, while entire coach seated 64 People
When the McKeen Car #90 left Omaha, Neb., it took this route,"Omaha
to Chicago, via the Burlington route; Chicago to Indianapolis,' via the Chicago, Indianapolis & Louisville; Indianapolis to Cincinnati, via the Cincinnati, Hamilton &
Dayton; Cincinnati to Washington, via the Baltimore & Ohio, and from Washington to Richmond via the Richmond, Fredericksburg & Potomac."
You must be logged in to post a comment.